470 Bennett Dr. Suite C Warren, IN 46792 • (260) 375-2626 •
Mon 8AM - 6PM, Tue & Wed 8AM - 5PM , Thu 7AM - 1PM, Closed Fri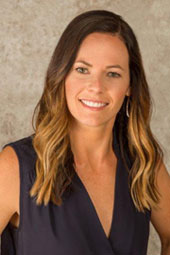 Dr. Abigail Colclasure

Abigail (Doan) Colclasure, DMD has just recently joined Warren Family Dentistry. She was born and raised in Decatur, IN, graduating from Bellmont High School in 2008. Dr. Colclasure attended Indiana University where she graduated with a Bachelor of Science magna cum laude. She then completed dental school at the University of Louisville School of Dentistry, receiving her Doctor of Medicine in Dentistry. Dr. Colclasure is a member of the American Dental Association (ADA) and Isaac Knapp District Dental Society (IKDDS).

Dr. Colclasure is dedicated to gentle dentistry in a comfortable setting, where patients are treated like family. She offers complete family dental services from comprehensive exams and cleanings to dental implants and the latest in cosmetic dentistry. Dr. Colclasure and her entire team at Warren Family Dentistry are committed to giving you a lifetime of healthy, beautiful smiles!

Dr. Colclasure lives locally with her husband, Dr. Zach Colclasure, who is also a practitioner with Warren Family Dentistry, and their daughters, Nora and Lucy.